About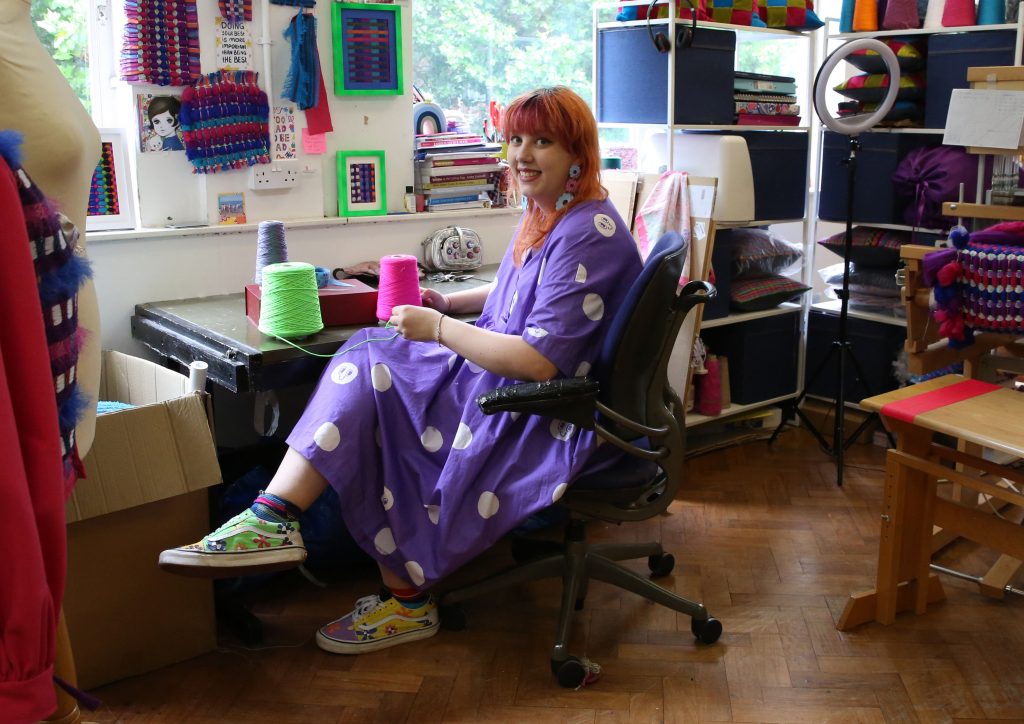 Ashley Jess Knight is a Woven Textile, Fashion & upcycle designer based in South East London. Her work is easily recognisable for her use of bright colours, varied textures and brand ethos of 'Happy Design'.
Ashley is passionate about sustainability and is always looking at creating as little environmental impact as possible with her designs. Through using deadstock yarns and fabrics, upcycling and Zero waste design in her aim to work within sustainable production and create long lasting products.
Ashley makes a new concept of upcycled & Handwoven bridal and occasion wear focusing on feel good fashion, sustainability and on keeping memories alive! Ashley works on sourcing damaged, outdated and unsalable bridal and occasion wear and turning it into unique and joyful outerwear such as waistcoats and jackets.
To find out more about the occasion wear project click HERE
Ashley uses inspiration of nostalgia to try to trap memories and sensations into her textiles, inspired to tell a backstory through her work through her design choices. She uses bright bold colours, varied textures and a sense of play and exploration, with what has been described as a 'Tongue and cheek' or eccentric style.
Back ground
Ashley Graduated at Middlesex university London with a first class honours in Fashion and Textile Design, specialising in Woven textile design. She gained experience with hand, dobby and Jaccard looms, alongside experience in printed, knitted, embellishment and embroidered textiles, alongside fashion design and pattern cutting. She was awarded the Ede and Ravenscroft 'Exemplary student' award in 2019 while studying at Middlesex.
Ashley also focused on fashion theory work, focusing on second-hand and sustainable fashion, gentrification, and her own experiences with fashion, with her dissertation recognised by her university.
She also runs a second-hand fashion blog on Instagram which has allowed her to work with brands and charities such as The British Heart Foundation. She has spoken at multiple conferences about this topic alongside writing sustainable fashion articles for magazines such as Our Culture .
In September 2021 she won the Cockpit Arts/ The Worshipful Company of Clothworkers Award 2021, which granted her a studio space in Cockpit Arts business incubator where she is currently based.
Want more?
If you would like to learn more check out Ashley's work at Cockpit Arts , Arts thread , Our culture , show studio , MDX Creative minds , 2020 Vision.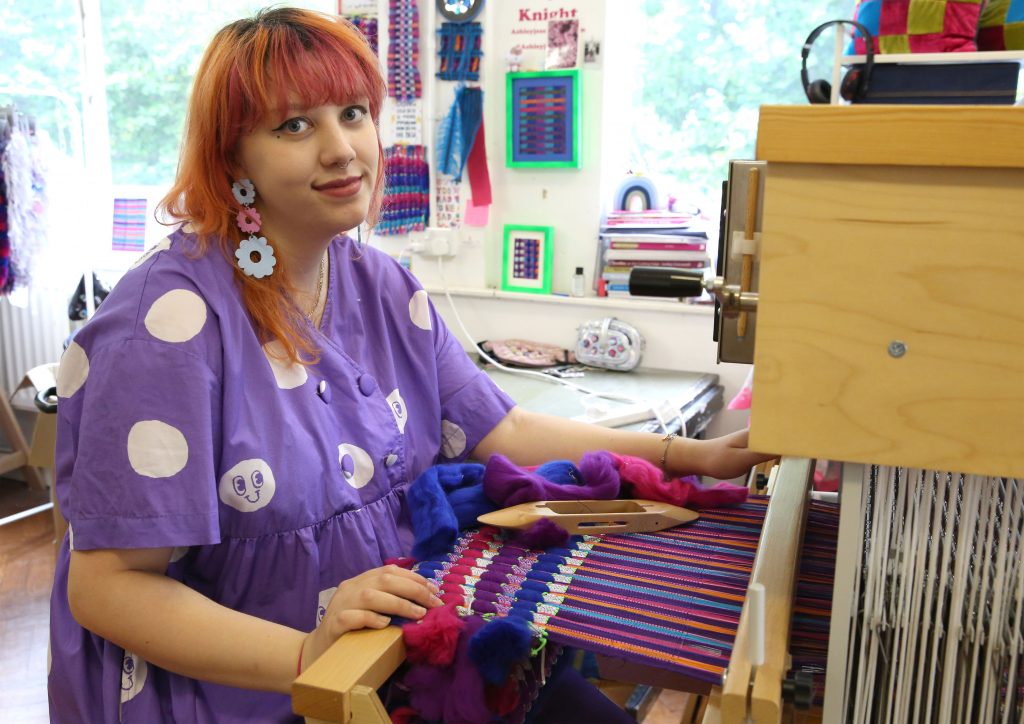 Subscribe to our newsletter!