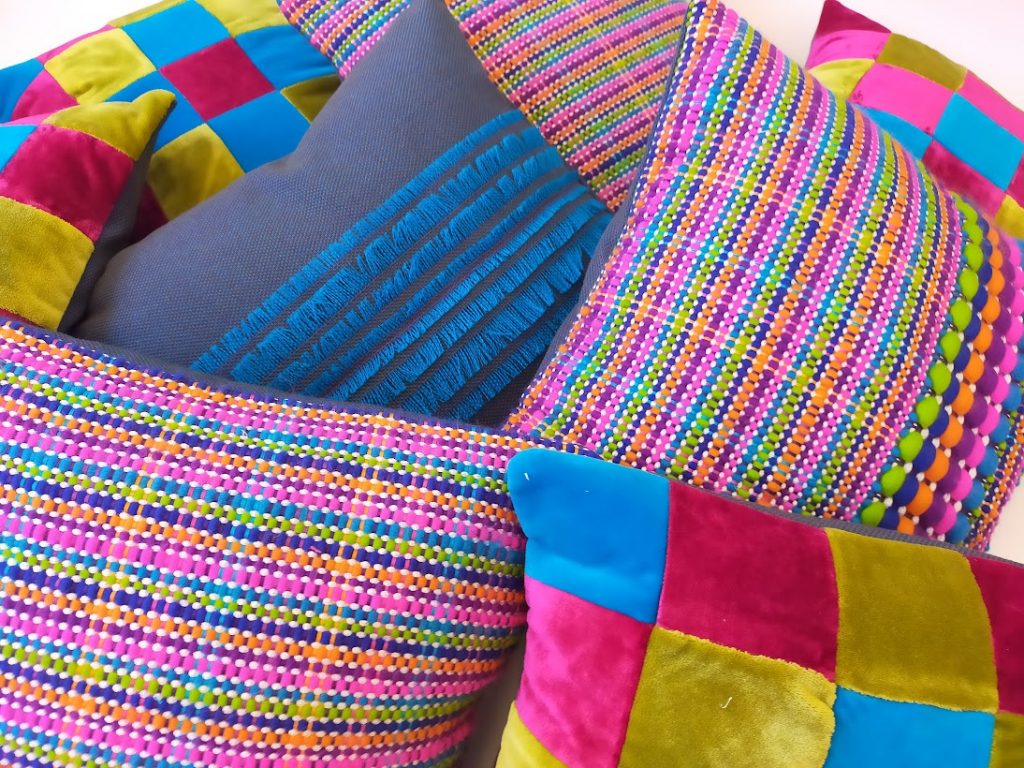 Explore Weave is a collection of hand patch-worked cushions that explain weaving processes while also working as a functional item.
Ashley wanted to create a collection of home wear that could explain basic terminology from the weaving world allowing more people to understand the work that goes into weaving.
All her pieces are limited edition as they are all sewn from Deadstock or industry waste materials' that she has saved from landfill.
This Limited edition collection is currently available to buy HERE
---
Patch-Work structure cushions
---
Inspired by the patterns and structures used in weaving these Cushions are hand patchworked using high quality industry waste velvet.
---
Warp & Weft cushion
---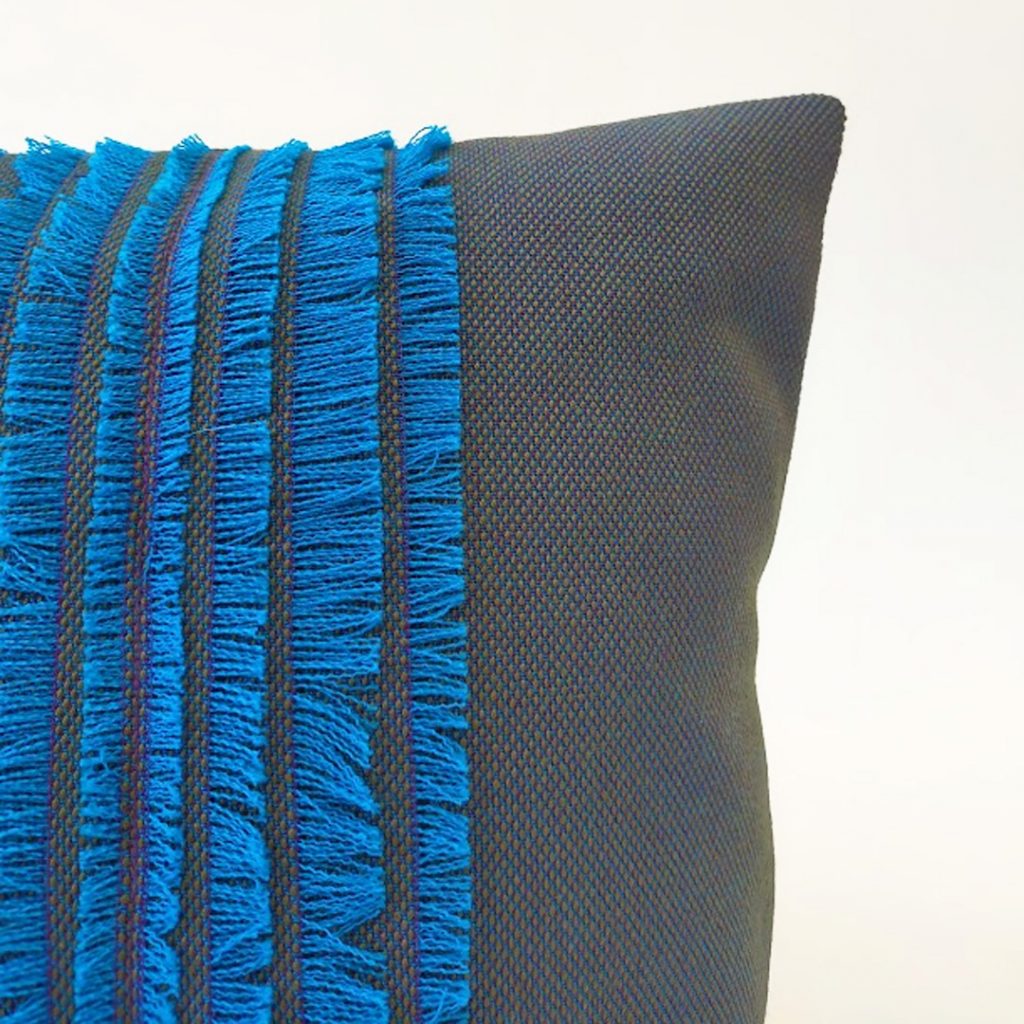 Inspired by Warp and Weft used in weaving these Cushions are made from one Industry deadstock fabric. The cushion explains warp and weft by pulling away the weft threads showing the blue warp that has been used. This is then turned into decorative trim.