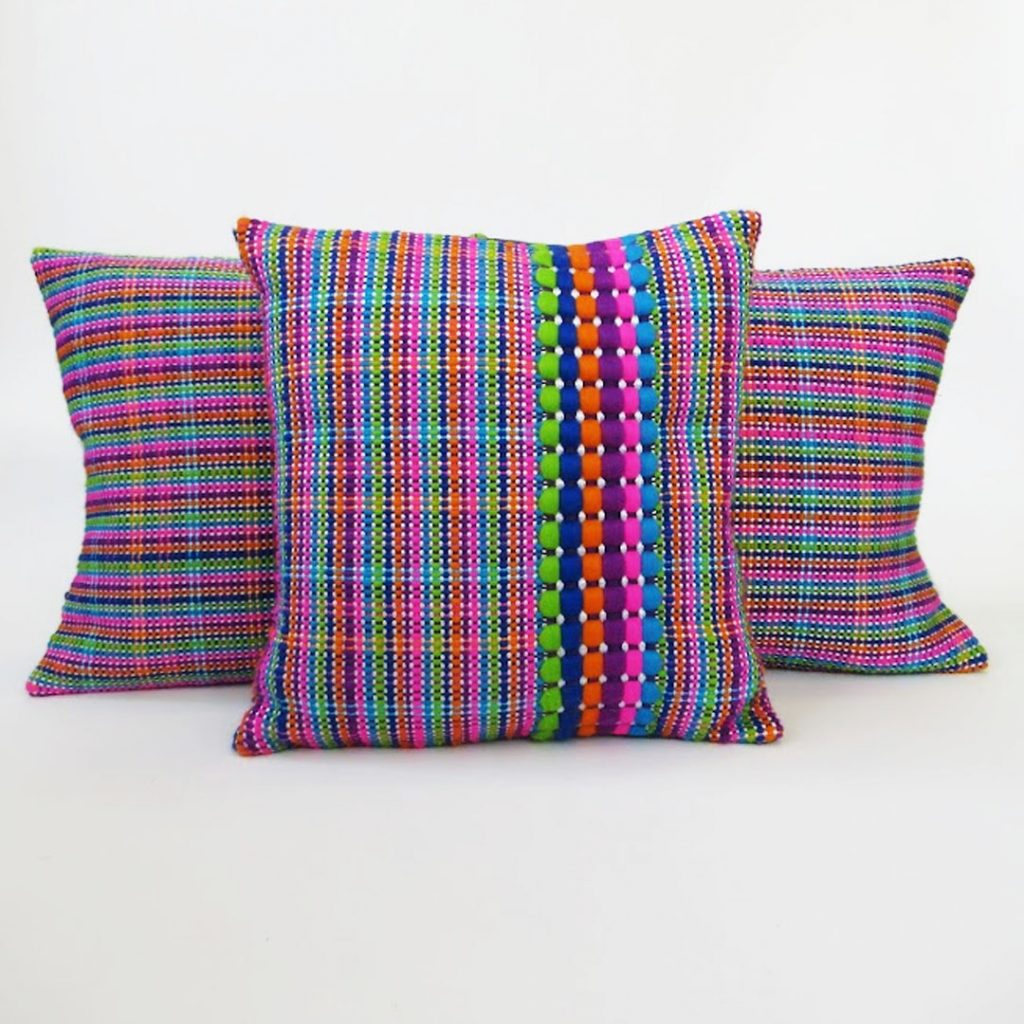 'Happy Home wear' is a collection of hand woven cushions designed to bring colour and happiness to your home and the planet!
This textile design was originally designed for fashion, but after graduating in Lockdown Ashley decided that this design needed a new lease of life and that we all needed colour and happiness in our home!
The cushions come in 2 variations: Symmetric and Asymmetric, both playing with scale and texture. Sustainably Woven with Merino wool tops, deadstock viscose tape and a Okotex Cotton warp, they are also backed with industry deadstock fabric and stuffed with ethical duck feather inserts!
These pieces are batch produced as they are all hand woven then sewn with Deadstock or industry waste materials' that she has saved from landfill.
This collection is currently available to buy HERE