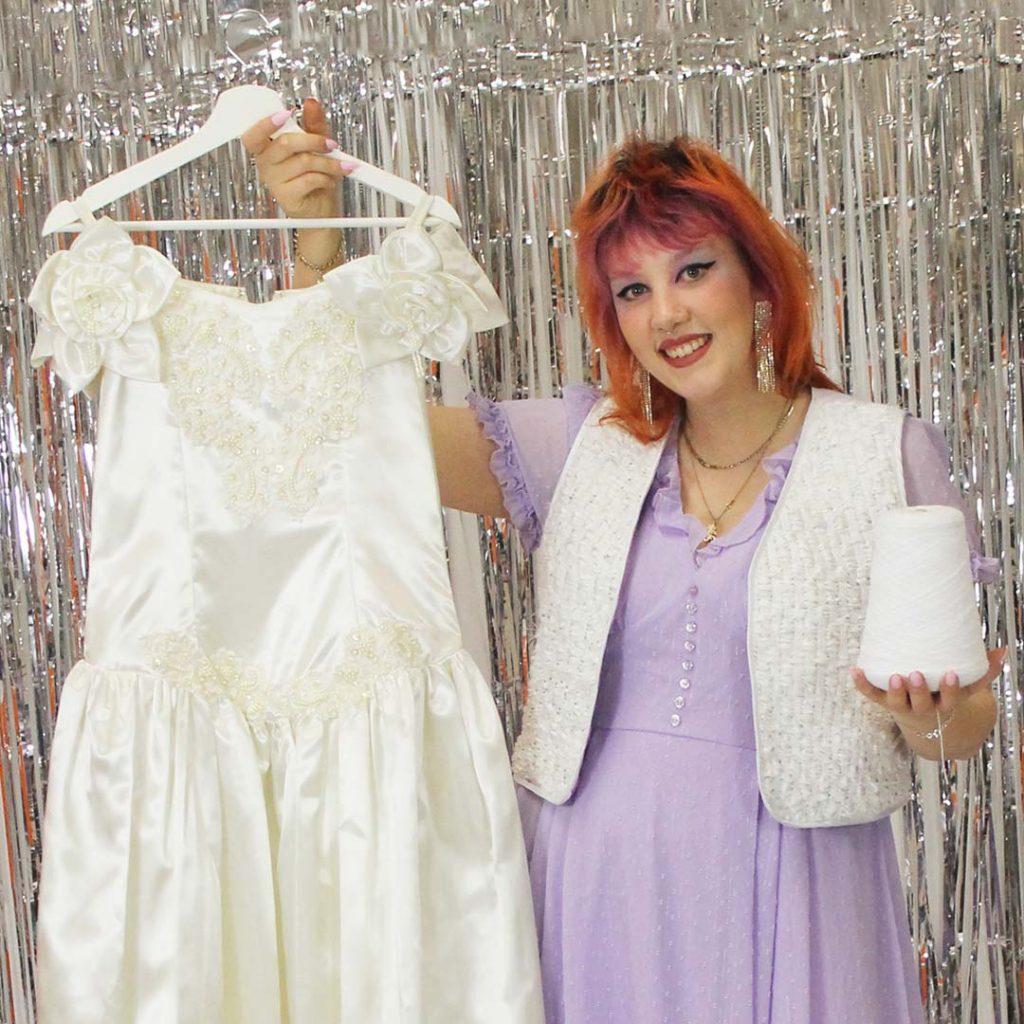 Ashley Jess Knight occasion wear is a new concept of bridal and occasion wear focusing on feel good fashion, sustainability and on keeping memories alive!
Ashley works on sourcing damaged, outdated and unsalable bridal and occasion wear and turning it into unique and joyful outerwear such as waistcoats and jackets.
To do this she turns the wedding dress material into yarn and hand weaves it on her arm loom alongside sustainable and deadstock yarns. The handwoven fabric is then transformed into a jacket in her studio and then sent out to be worn again in the world.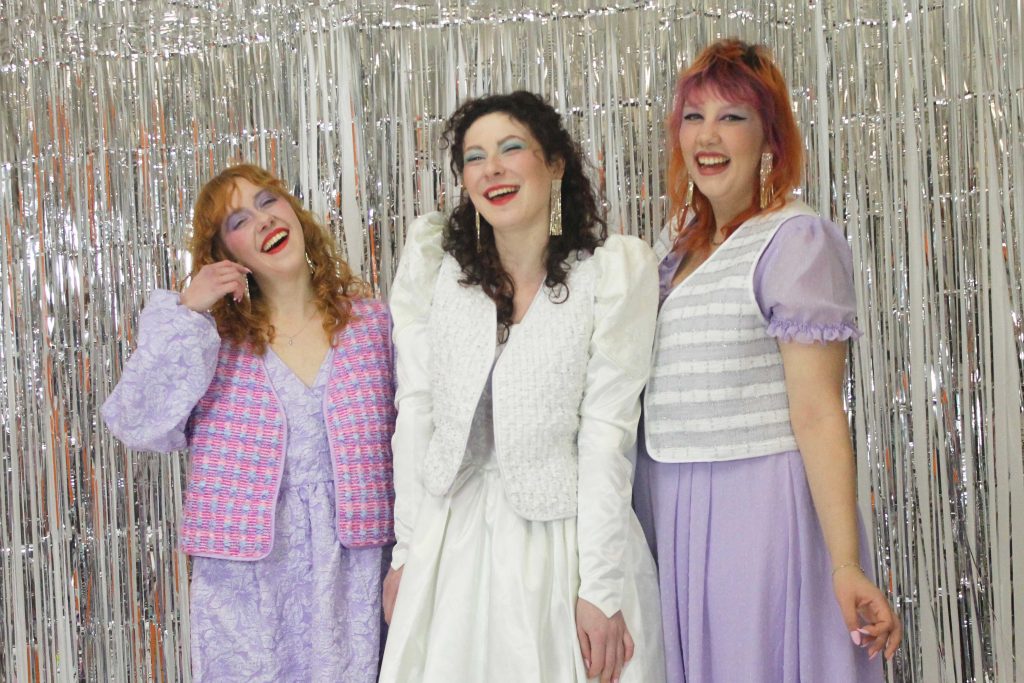 Process
Ashley works with Multiple Charites and organisations across the UK to source and save wedding and occasion wear from landfill that is unfit for re-sale.
This handwoven process not only saves the materials from being thrown away but also allows the stories of the wedding dresses to be re-told.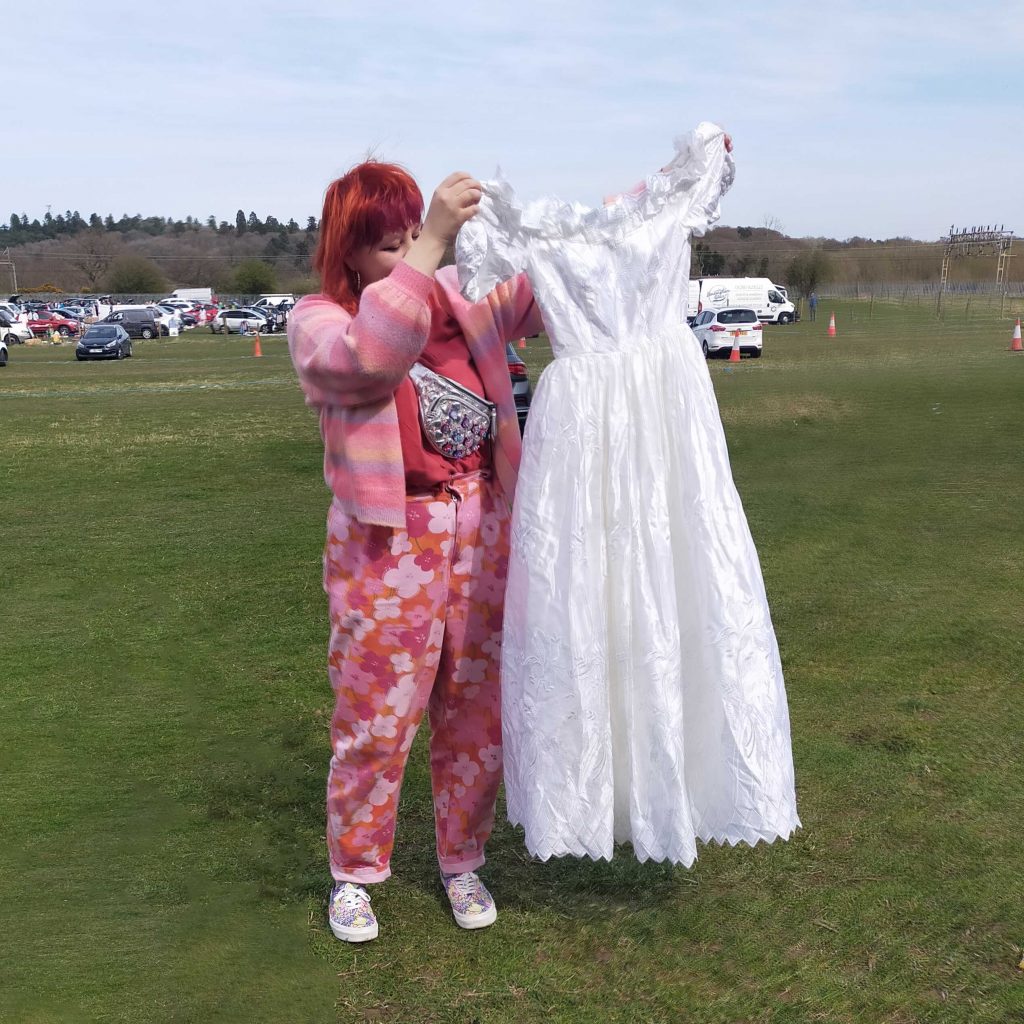 Many of the dresses are synthetic so cannot be recycled and are non biodegradable, alongside many having embellishments such as beads which disrupt the recycling process and cause the garments going straight to landfill.
After sourcing the garments Ashley thoroughly cleans the garments and sorts them between what will be woven with and rare vintage pieces that she can upcycle. The Garments that are to be woven with are disassembled and cut into yarn.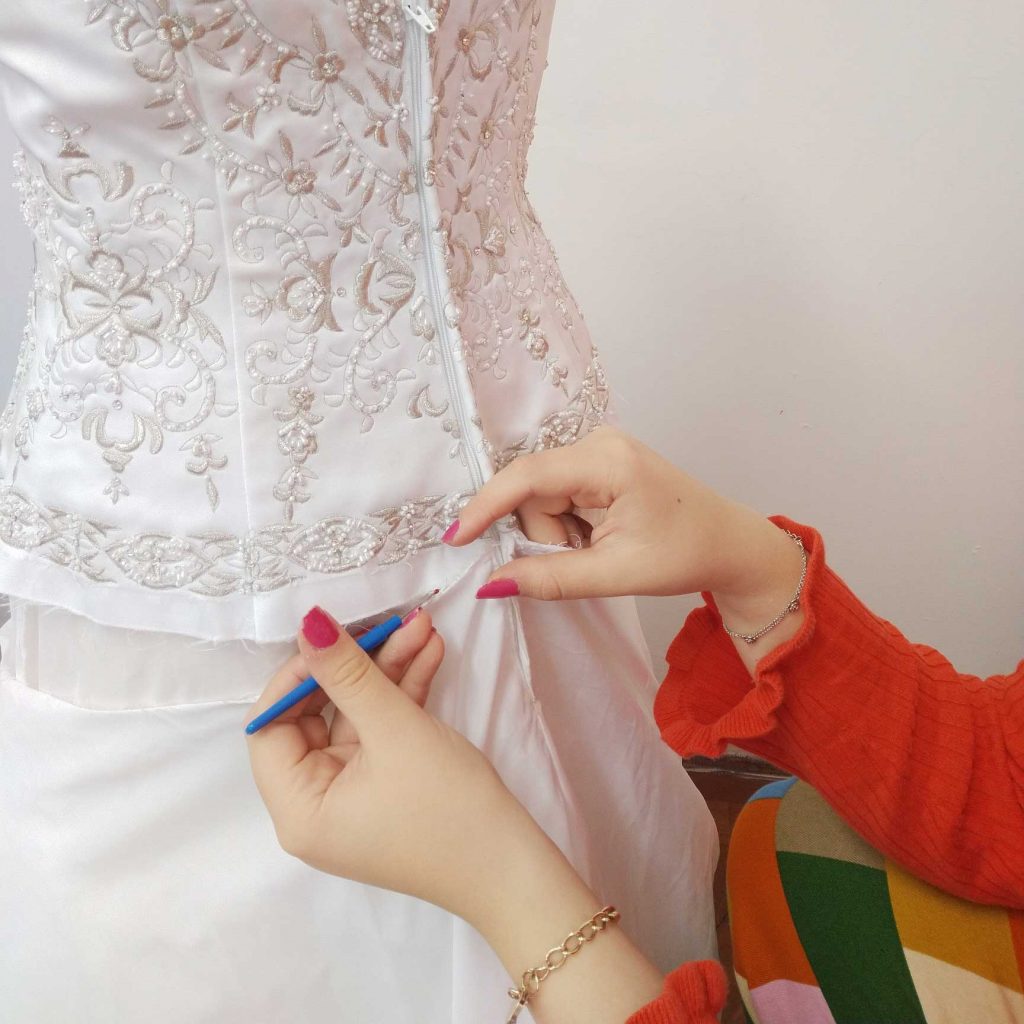 Ashley then sets up her arm loom and weaves new and bespoke fabrics using this upcycled garment yarn alongside sustainable and deadstock yarns.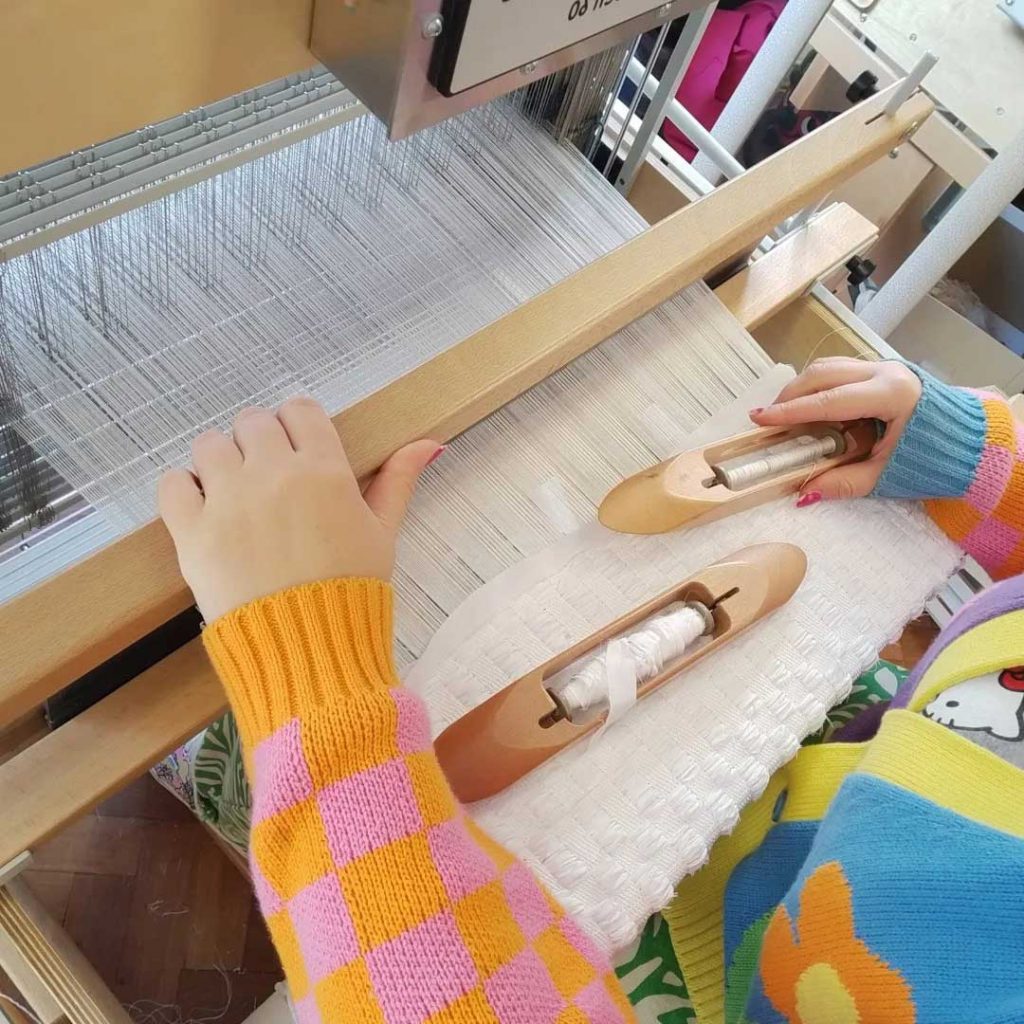 After this, garments are handcrafted in Ashley's London studio in a made to order process.
Check out the Jackets that are available to buy now below!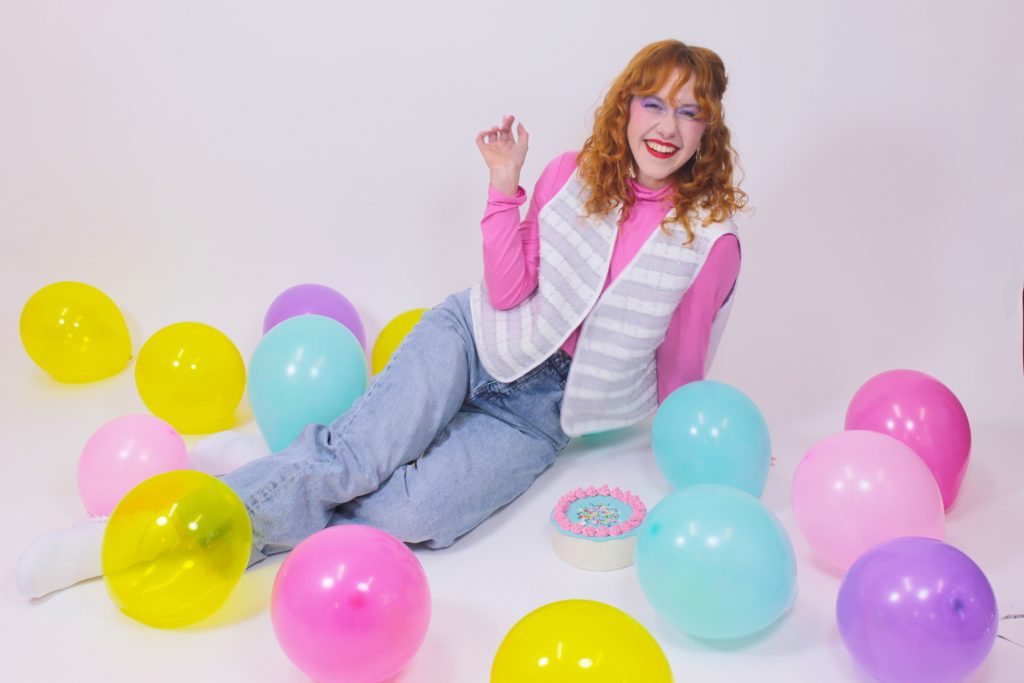 Bespoke orders
Fancy a jacket but would like something extra personal?
Bespoke orders are also a great thing to think AFTER your wedding!
Rather than letting your wedding dress gather dust in the attic why not shorten it and turn it into a bespoke jacket to wear? Especially great for anniversary's!
We also offer other items such as framed pieces and cushions!
Contact Ashley@ashleyjessknight.com about your bespoke order to fit your event or style perfectly!
Bespoke Order Ideas:
-Different colourways
-Using your own or loved ones occasion wear to be upcycled into a jacket for your big day! A perfect way to include someone in your event!
-Adding sleeves or fastenings
Contact Ashley@ashleyjessknight.com for your bespoke order!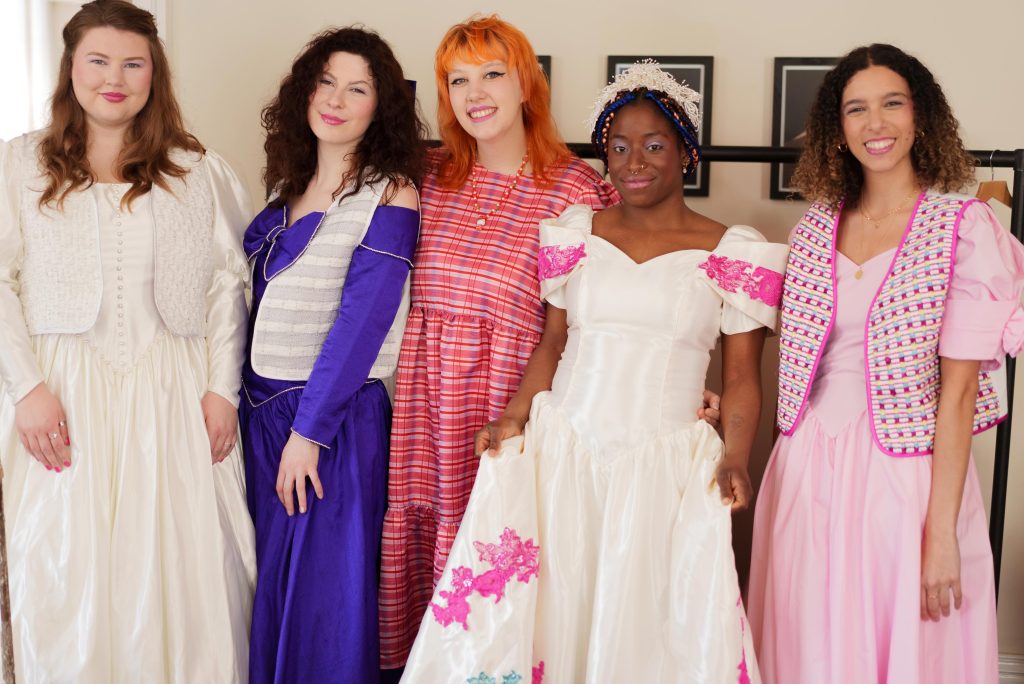 We just showed at our first catwalk at Brash Wed fair in London in April 2023!
CLICK HERE to find out more and check out all the beautiful images and looks showed!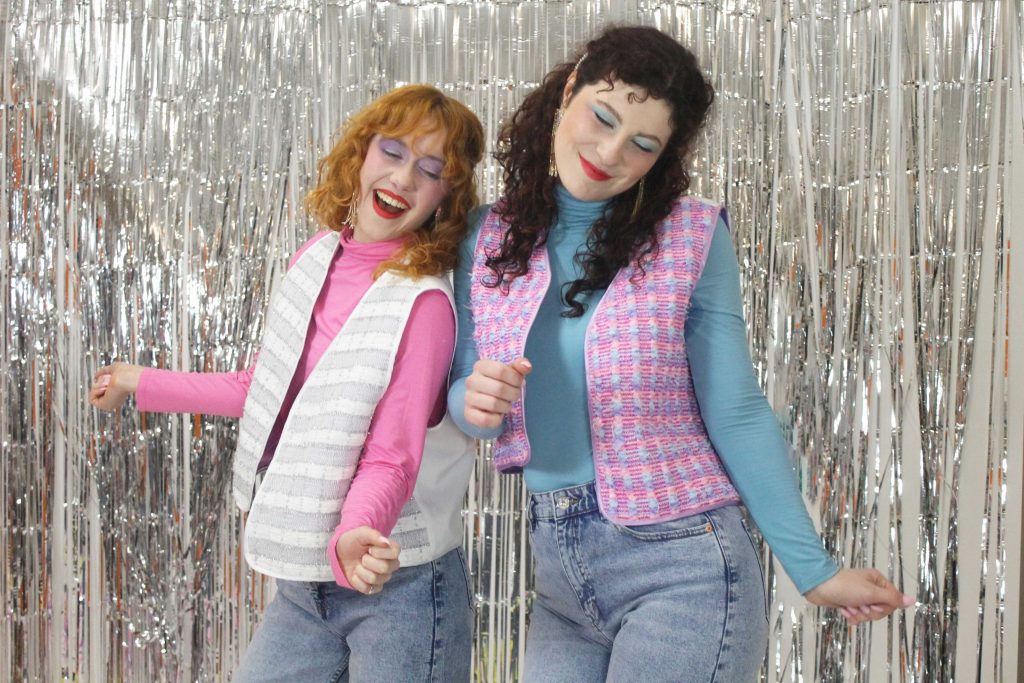 What else is coming?
Jackets and bespoke orders are available for orders now!
We also have some other exciting products in process including:
-Upcycling workshops
– Vibrant Upcycled vintage occasion wear