Ashley's Graduate collection 'Grow Young with me' is a fashion and textiles collection specialising in woven textiles.
Ashley explored the feeling of growing up from a child into a teenager and the feelings of wanting to revert back to the energy and freedom of childhood. Hiding from teenage life through escaping and protecting herself with an imaginary virtual world inspired by childhood.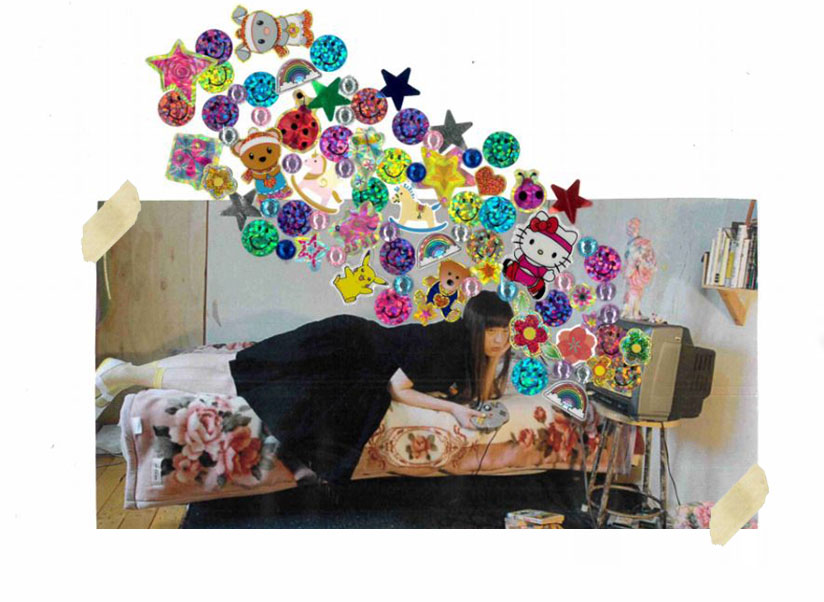 Textiles
---
This collection specialises in woven textiles, used to explore tactility. Using soft and comforting yarns such as merino tops, cotton and tape yarns to create playfulness and a desire to touch and explore. However, this is contrasted through dramatic oversized silhouettes, protecting the wearer from being touched even if the textiles invite it.
Development
---